This cute couple may look innocent at first…it almost seems like one of them could be a virgin. But given all the dirty things they've done for the past year, any sign of innocence is long gone.
Tom and Ashton have a lot to be happy about right now…they get to have as much sex as they want with each other in live gay chat and perform their audience members' kinkiest fantasies on OhMyButt.com. Now they have their one-year coming up on April 18th! What will they do then?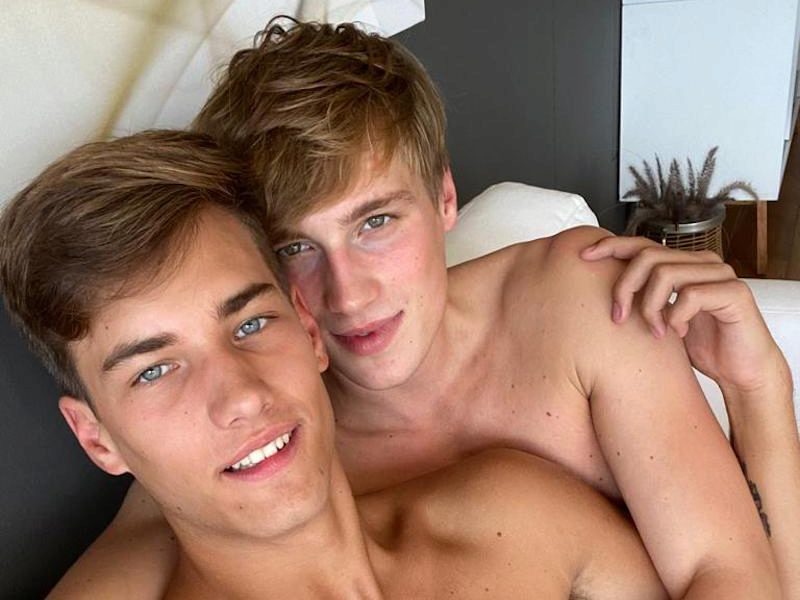 That all depends on what their fans want to see. Who will top whom? Which one gives a better rimjob? And maybe some feet action could take place. These guys love pleasing their audience and want to do it for more years to cum…
"Tom and Ashton have silky bodies," one fan said. "This is a duo that is welcoming, friendly, and cheerful. They have cool smiles and are laid back. If you visit Tom & Ashton, you won't regret it."
Another said, "Two of the hottest guy in the universe together greatest friends and awesome together they should be more together and less apart."
These guys really like to give some nice closeups on what they do. Whether it's spitting on their toes, sucking balls, or playing with their tight holes, these guys create amazing gay live porn. Playtime is fun with this hot couple!