Say hello to the gorgeous Mark Gray! This man has been on OhMyButt.com for the past five years and on gay cams for six years. Mark is always horny and loves pleasing his fans. He's bi-curious, versatile, and loves a good jerk buddy.
In an exclusive interview, Mark opened up about the live porn world. He also talked about one of his biggest fantasies, which is fucking someone outdoors…particularly in the wild.
Check out the rest of the interview where Mark also opens up on his turn-ons, blowing his load, and what he loves most about camming.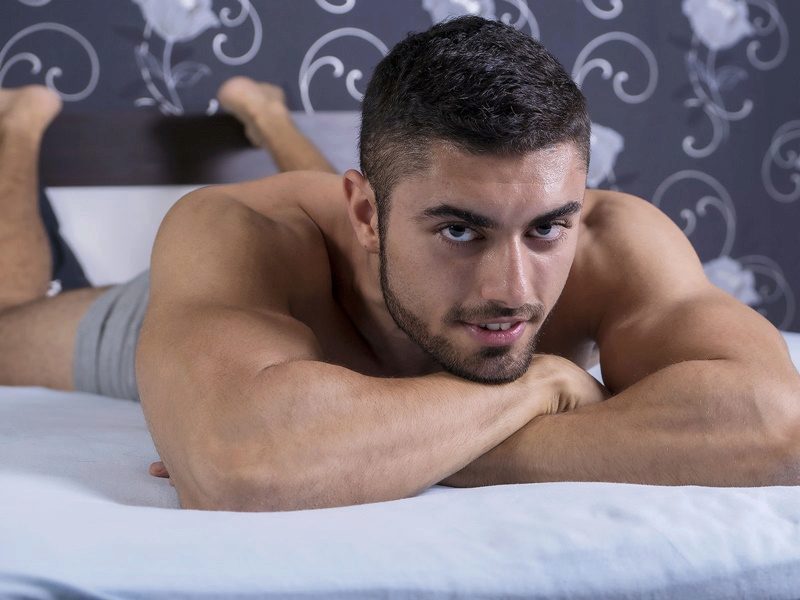 "Being sexy is all about attitude."
You mention having sex in the wild on your profile. Is this something you've done before?
No, this never happened before. But I would like to do it- it's more like a fantasy for me.
Where is the ideal place in the wild you would love to have sex?
A lonely virgin beach. That's the perfect place for good sex.
Best way for a customer to break the ice with you?
Introduce himself with a simple 'hello.'
What do customers usually notice about you first?
I think that would be my charming smile and my sexy body.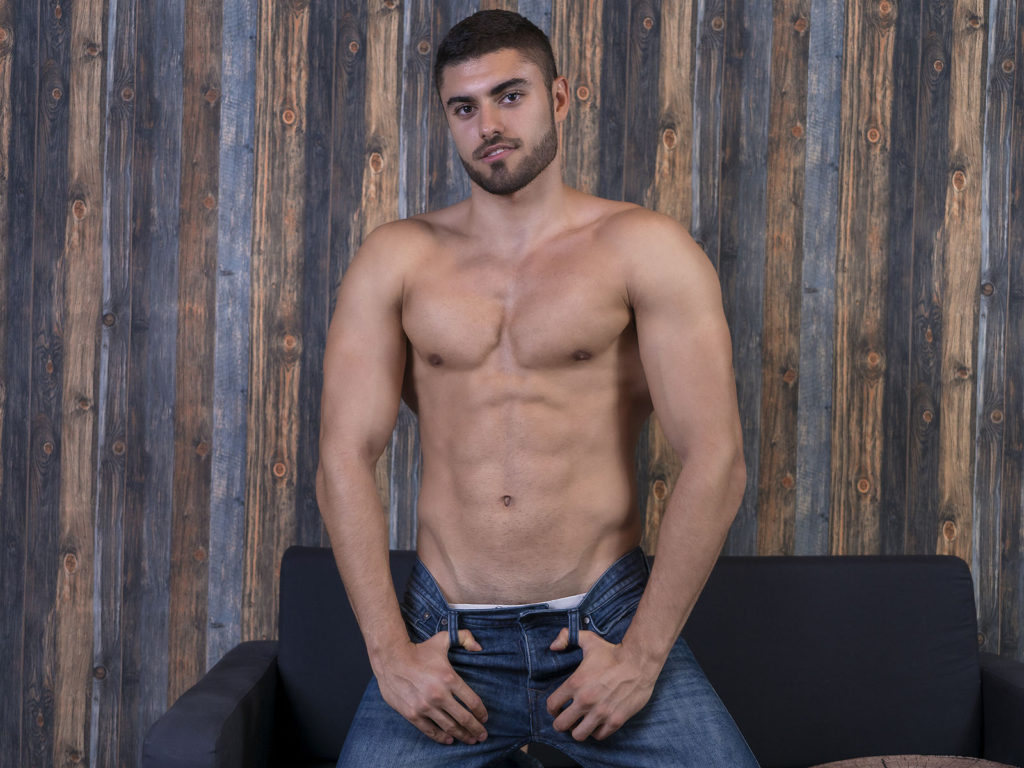 "I love being watched when I'm touching myself."
How would you compare yourself from the time you started as a cam model to where you are now?
I am definitely more open-minded and also more naughty. Overall, a more passionate person.
What do you love most about being a cam model?
I love the attention, connecting with other people, and making new friends.
If I weren't camming, I would be a ________
Personal trainer, a chef, or the sexiest man on the earth.
What is the best way to make you laugh?
It's easy. Tell me dumb jokes and I'll fucking faint laughing.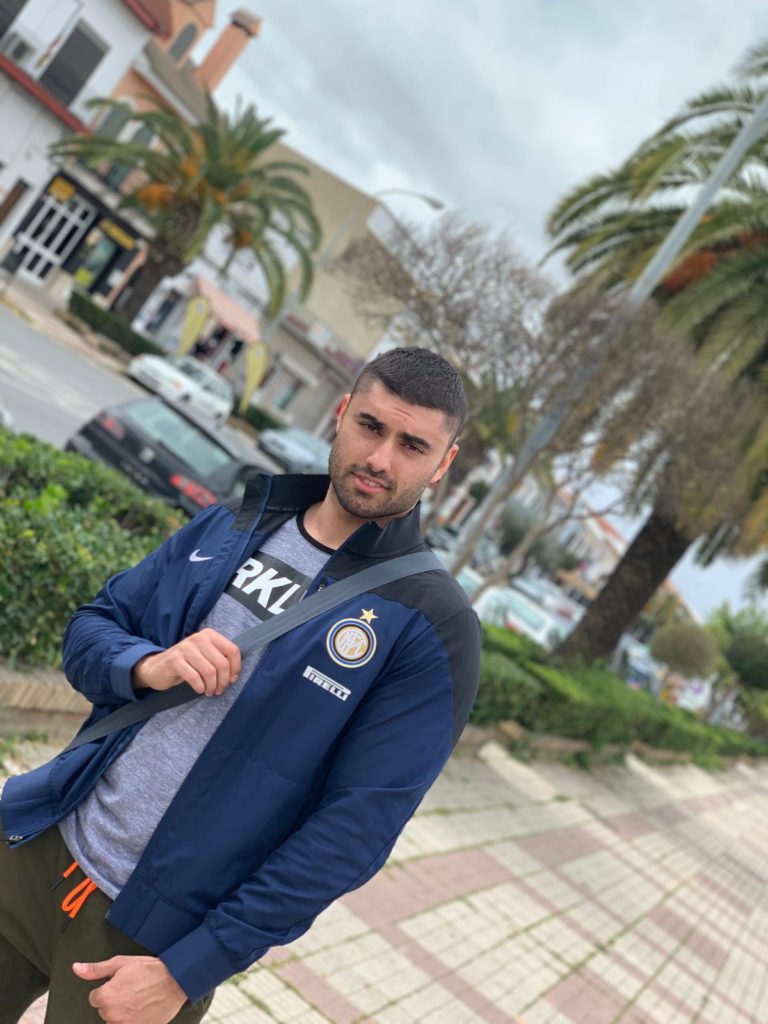 "The fear of being caught turns me on."
How often do you cum when you're not on camera?
I enjoy pleasing myself once or even more per day.
Top or bottom?
Top!
Best way to make you cum on cam?
In a private session with my buzzing toy and naughty story while playing.
Spanking or hair pulling?
Spanking 100%.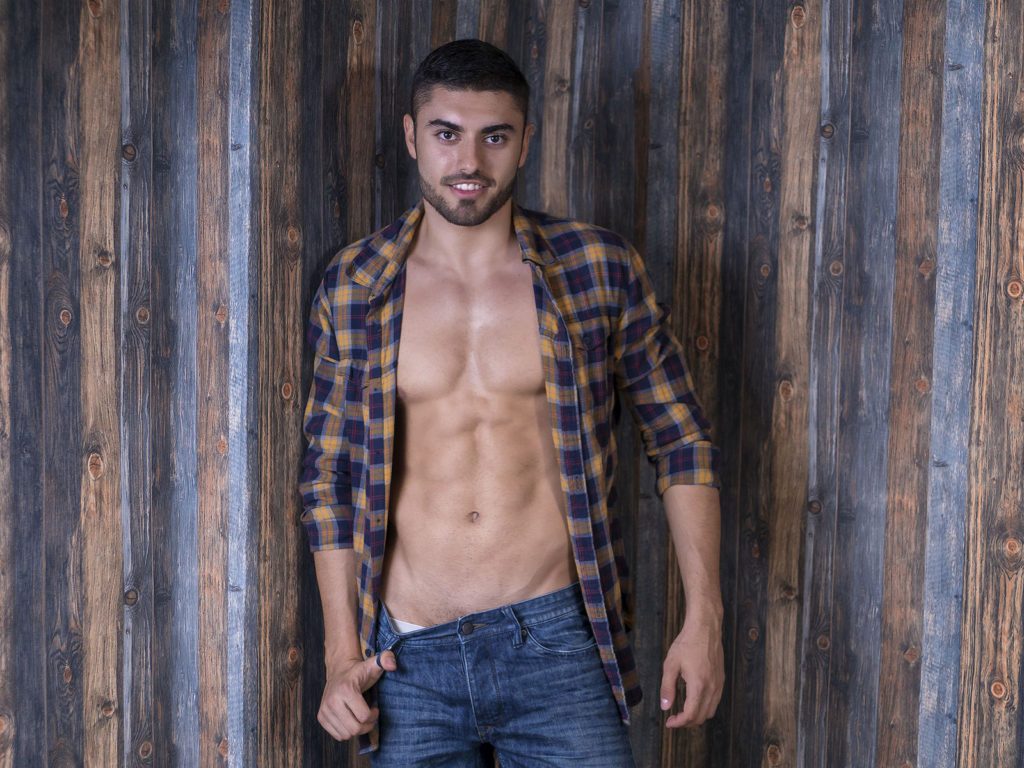 "Share your fantasy with me."
What does a perfect date look like to you?
A simple walk in the park with a lot of jokes and a good mood.
What's an unusual skill you have?
I don't think I have any unusual skills.
What country has the wildest customers?
Dubai.
What tips would you suggest for someone else who wants to be a cam superstar?
Be confident, choose a fixed program, and keep it. Believe in yourself and have fun.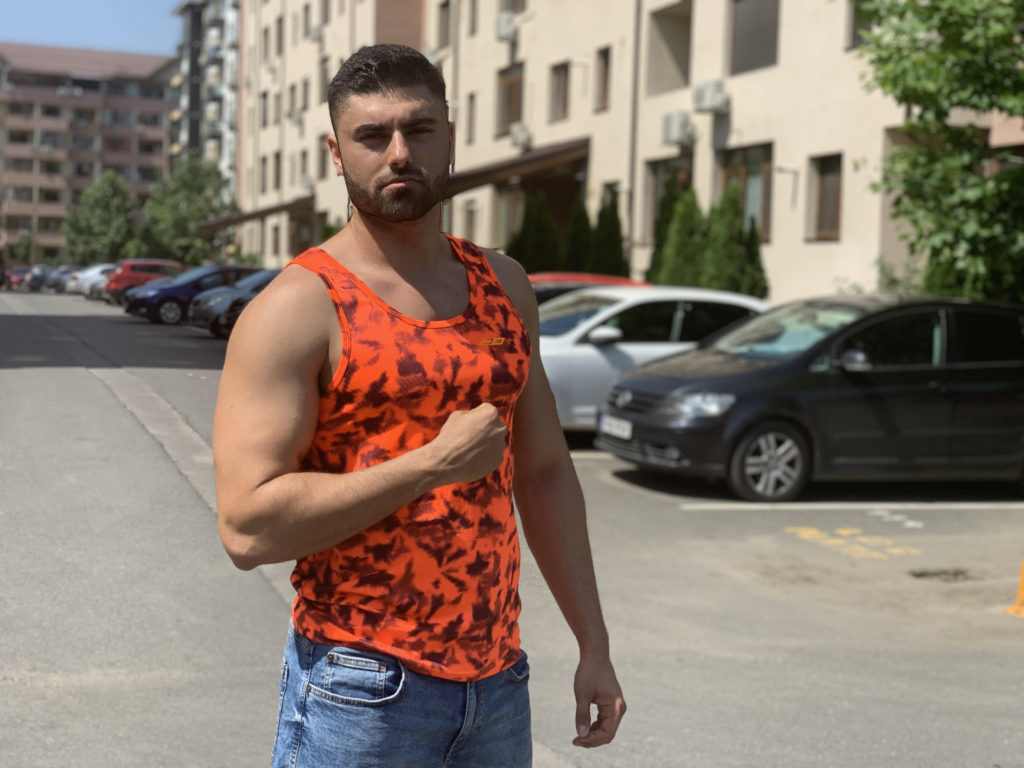 "I like to have a good conversation before getting to the 'hot stuff.'"
What are your goals for the rest of 2023?
Become a top model!
What is the highest number of orgasms you've had in one session?
3 but I'm always up to break my limits.
When was the first time you felt successful?
After I left the studios and work on my own.
Was it intimidating the first time you were on webcam?
A little bit, yes. I was a bit shy at first but I enjoyed it and got the courage fast.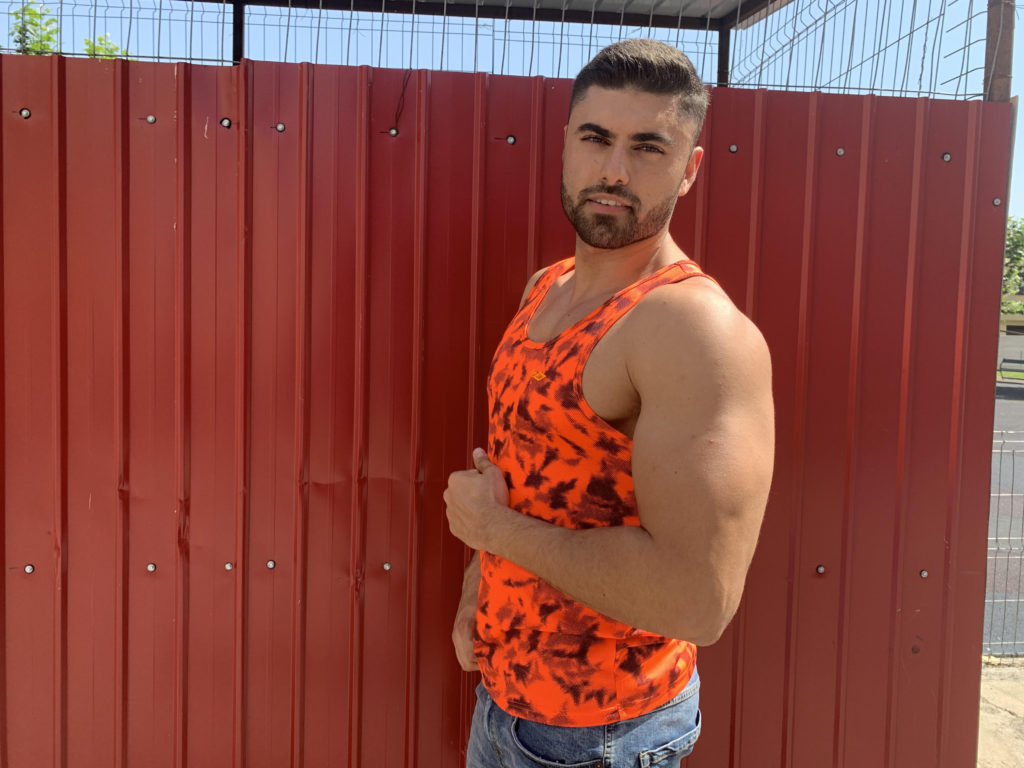 "Great body…great attitude."
What is your favorite length of show?
I like a one-hour show so I can enjoy properly and have a good prelude.
What's the next thing you plan to add to your room?
Always try to get my background better or myself.
What have you discovered about yourself since becoming a cam superstar?
That I am a naughty guy [laughs].
What is the first thing that goes through your mind when you're about to start camming?
I hope I meet nice people today and that I have a lot of fun.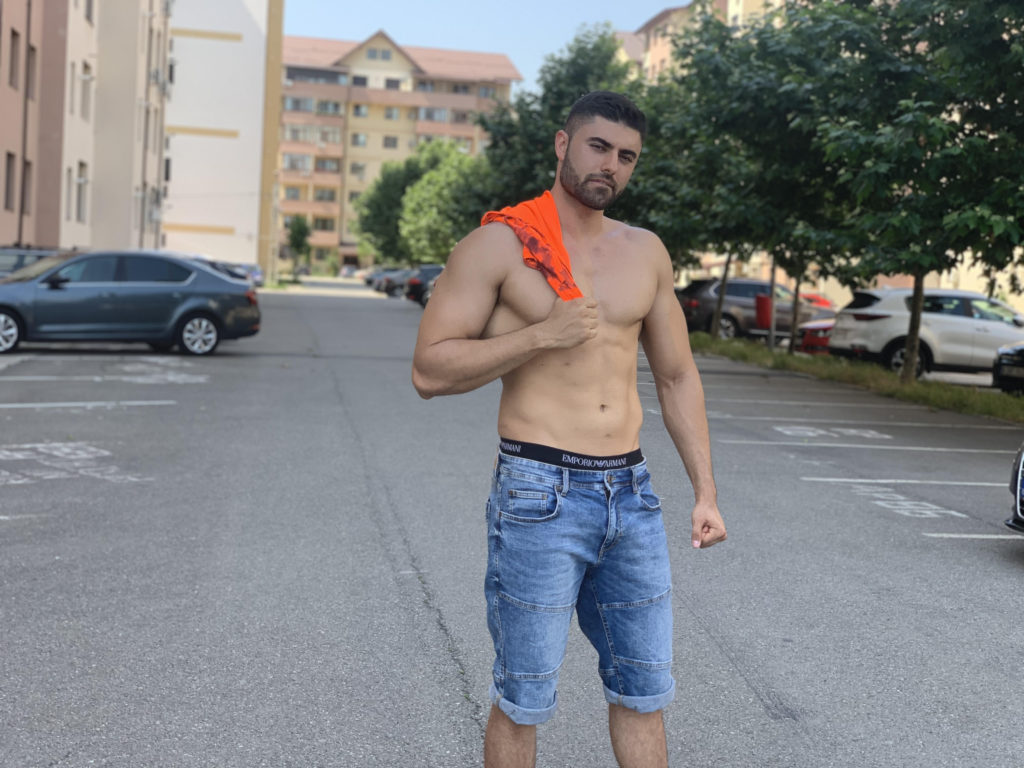 "Love to worship every inch."
Biggest turnoff a customer can do?
Hurrying me up or not showing respect.
Favorite spring activity?
Training outside and running.
What are you proudest of?
That I never quit.
How many languages do you speak? Which ones?
I speak only 2 languages for now. Romanian and English. Soon I want to learn Spanish too.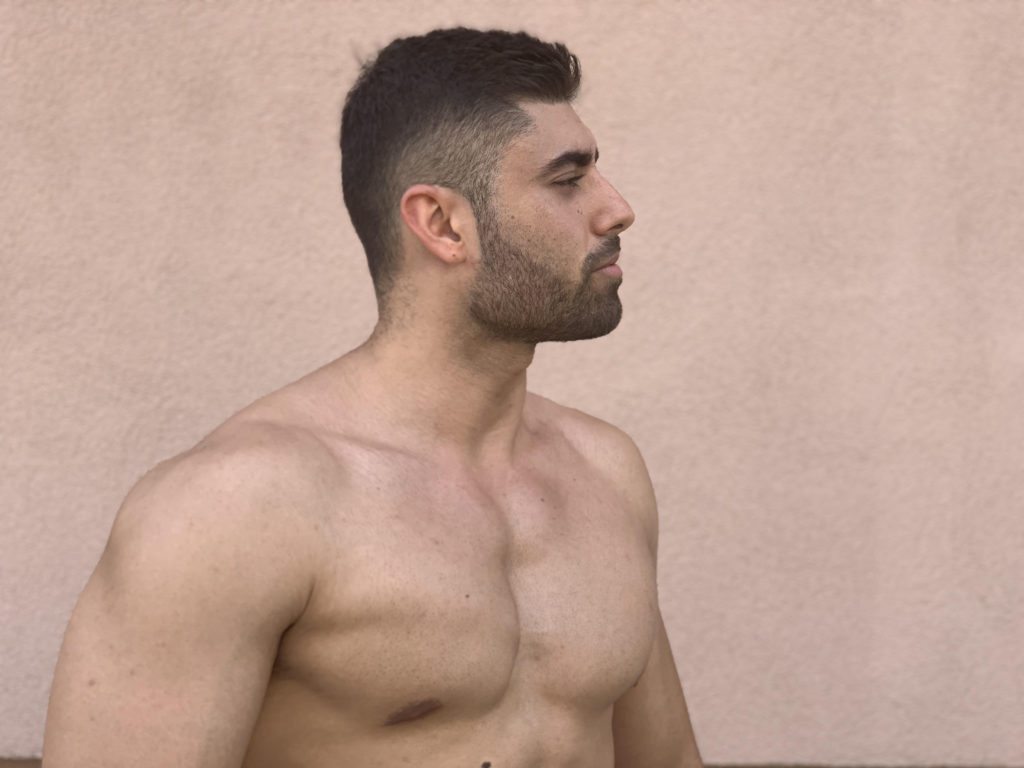 "A manly man with rugged good looks."
How do you stay positive when times get rough?
That is how my mind works. I'm reminding myself to be positive even when it's hard. Good times eventually will come.
What is something you wish you were better at?
Taking initiative and acting fast.
What is the best way to make a dream come true?
You make your own luck work and dream big. And never quit!
Craziest place you have had sex?
Changing room at the mall.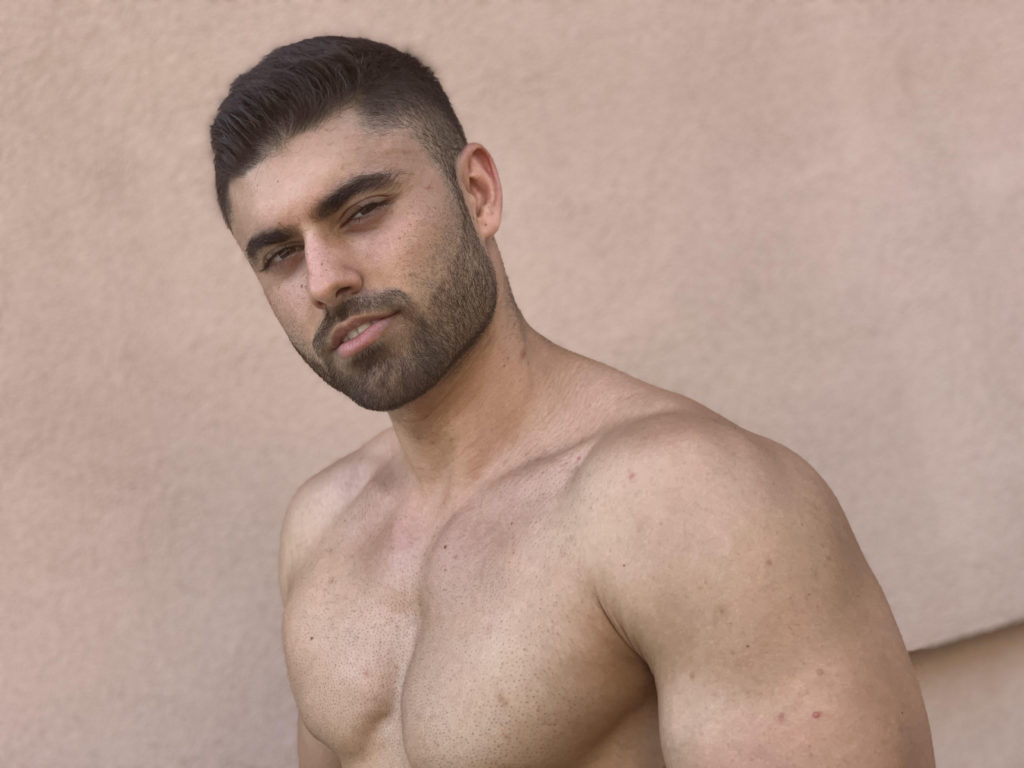 "One handsome hunk of a guy."
Have you always been a sexual person?
Yes, I'm a passionate man.
Have you ever gone nude on the beach?
Not yet.
Ever masturbated in a public place?
Yes, I love the adrenaline.
What does sexy mean to you?
It's about looks, but for me, it's also the attitude.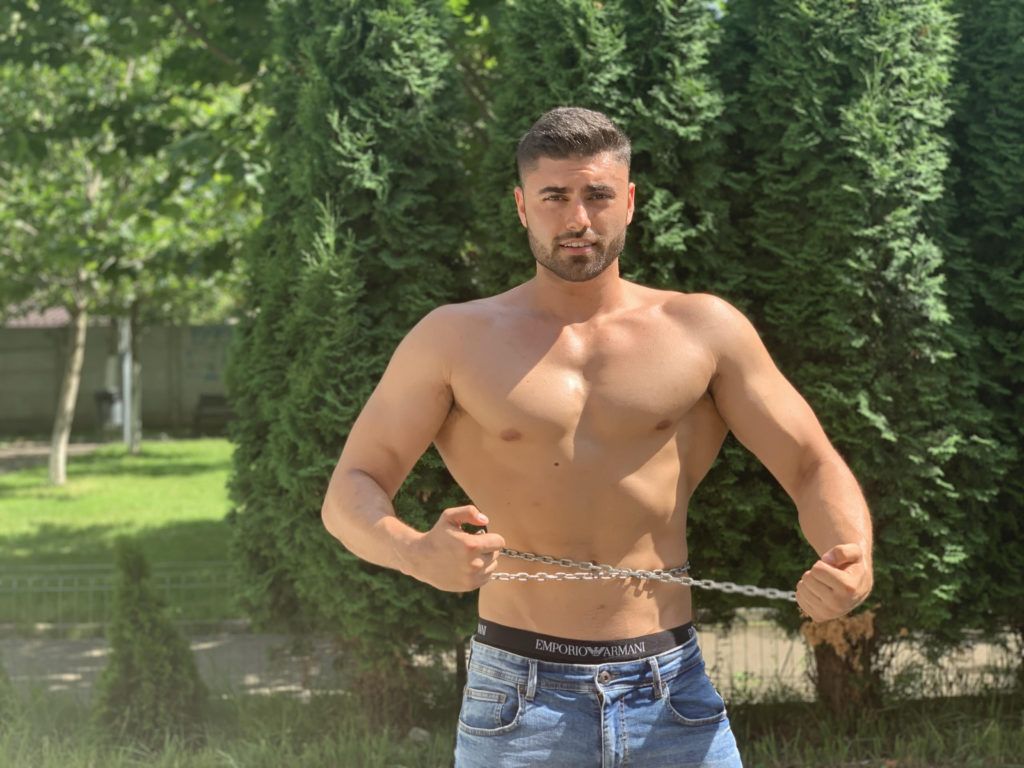 "Big cock and a hot ass."
Have you ever tasted your own cum?
Yes.
Tips for a stronger orgasm?
Massaging your prostate will definitely help.
Tips for how to enjoy a toy better?
Relax and don't be afraid. Just go with the flow.
Give oral or receive oral?
Both.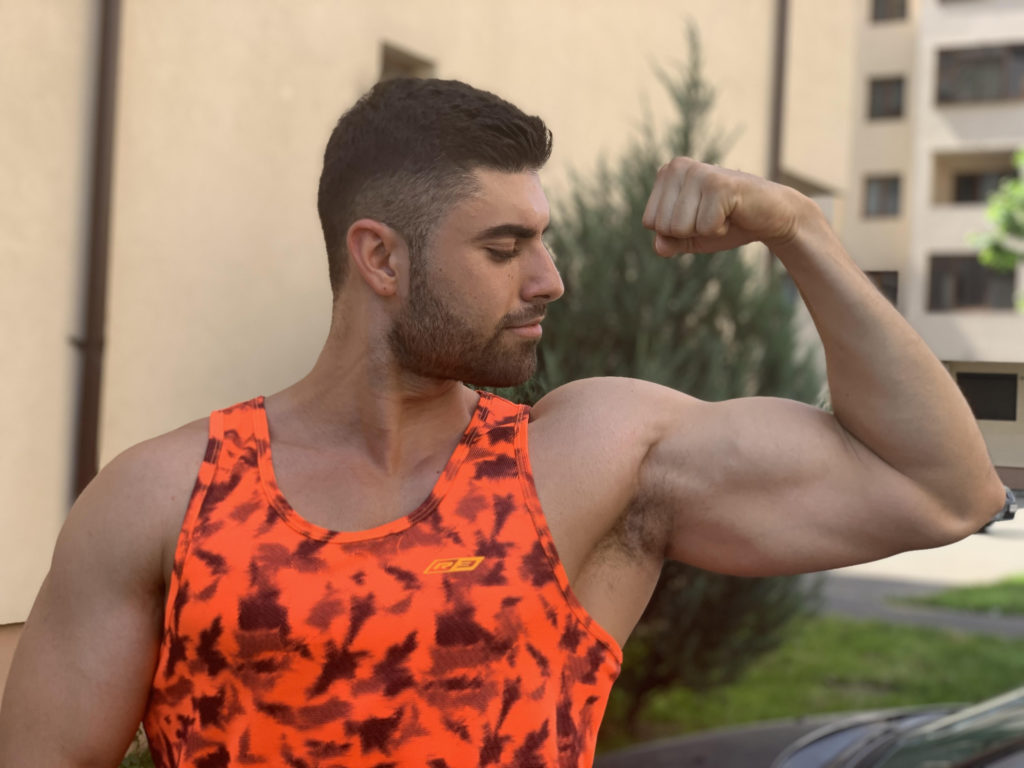 "Sensual chatter and sexy moves."
How did you become so good at the art of seduction?
Time and practice.
How many countries have you visited?
5 so far and the number is growing
Where do you want to go most on your next vacation?
Greece.
Do you follow a specific diet?
No, but I know how to eat. I try my best to eat healthy.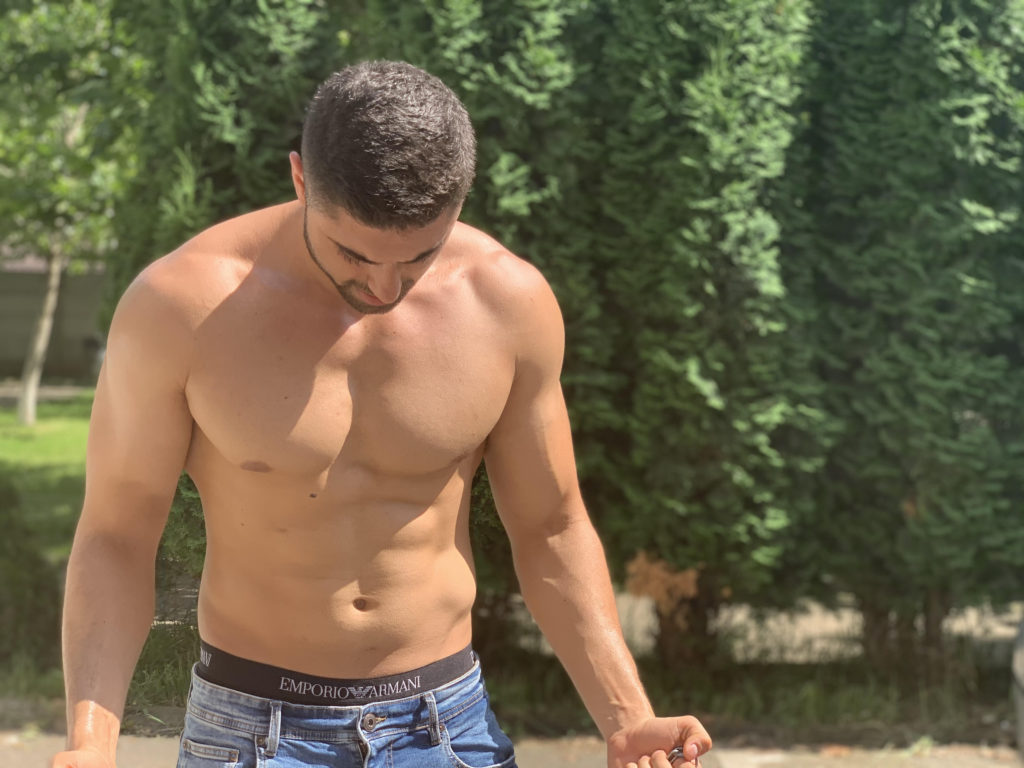 "Confident yet humble."
How many days per week do you work out?
5 or 6 usually.
What are your best workout tips?
Always try to learn more. Go for good form and control the movement, and don't be afraid of failure.
Cardio or weights?
Both.
How do you handle a workout in a pandemic?
More calisthenics.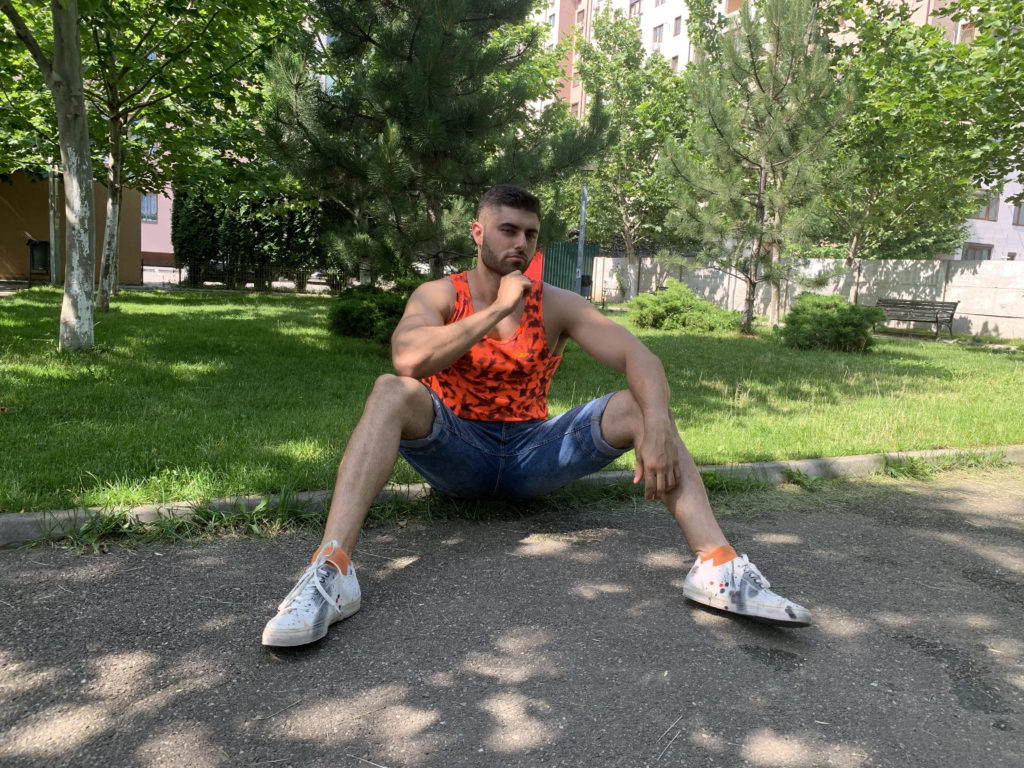 "Sexy and cool and cute and beautiful."
Favorite spot for your guy to cum?
In the ass or in the mouth.
Favorite toy?
Lovense and cock rings.
Favorite spot to be kissed?
On my neck.
Favorite hobby?
Going outside in nature.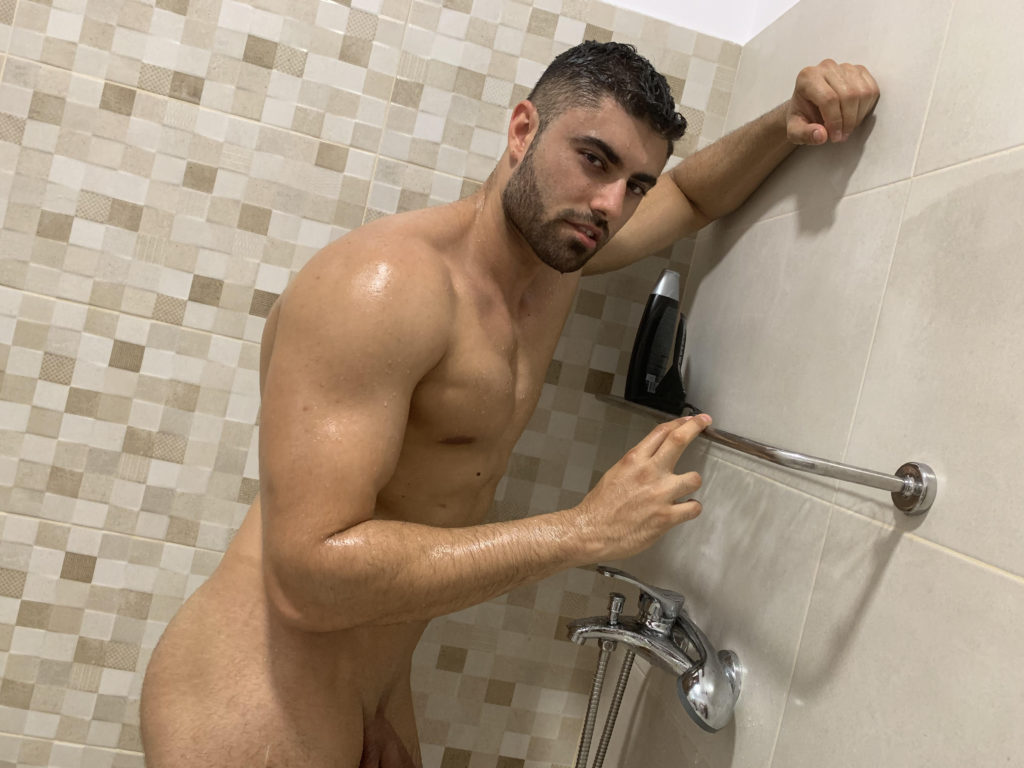 "Charm is inevitable."
What is your dream car?
Porche Panamera in 4 doors. Always go for petrol, not diesel.
Would you rather stay home and watch Netflix or go out to a club?
If I have to choose from only these two, I'd rather go to the club. I like to stay active.
If you could have one superpower, what would it be?
To fly. I could pick teleporting, but I don't want to lose the experience of flying.
Anything else you want to mention?
I'm a nice friendly guy. So come talk with me. I promise I don't bite unless you want me to :).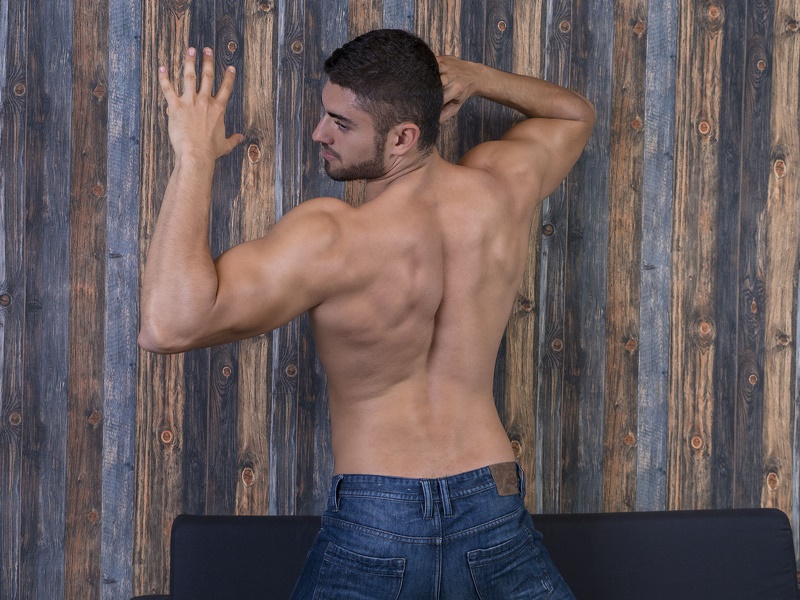 "Very, very hot man."