"We enjoy having sex! love to meet new guys and have fun with you."
Al Fox and Miko Fortuni are one of the hottest camming couples on OhMyButt.com! They've been on gay cams for six months now and have been making the best X-rated shows online. From sloppy blowjobs, to wet rimjobs, to dildo play, roleplay games and lots of hard fucking, this is the starring couple of live gay chat!
In an exclusive interview, the couple had a LOT to talk about. They revealed their favorite fetishes on gay chat, their best sex skills and a bunch of fun facts that will help new fans get to know them on a more intimate level. If you love threesomes with hot gay couples, then these guys are here to keep that cum shooting for more!
Why did you decide to be a webcam model?
A friend of told us about the website and becoming a model, we got curious and want it to have fun doing it
How did you two meet?
That is a long story, but to make it short, we were working in a pub/café dancing for musical shows.
How long have you been together?
4 years.
What is something you would like to do on cam that you haven't tried yet?
Fuck with another male model and also fuck with a woman.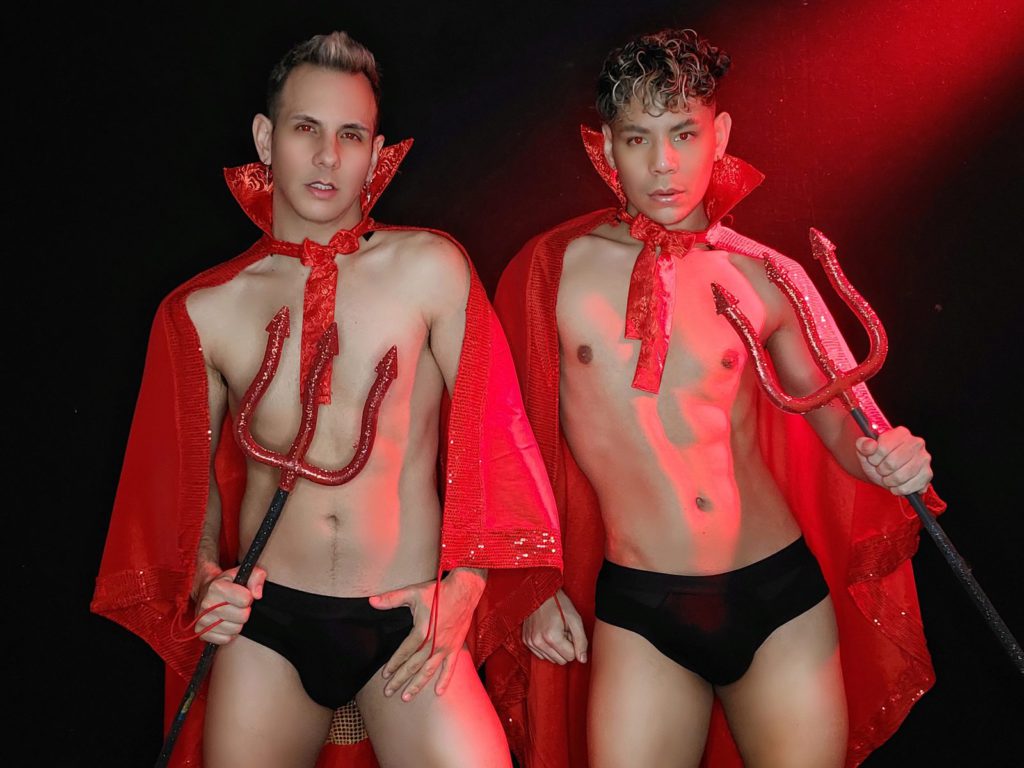 How are you liking camming so far?
A lot! We have been having such a great time meeting new friends and discovering new ways to enjoy our sexuality and sex.
What do customers usually notice about you first?
We think they notice a cute and sexy couple with big attributes, shaped bodies that embrace great personalities and good communication skills.
What do you love most about being cam models?
For us, is knowing and having fun with people all around the world.
Where do you hope to be five years from now?
We want to visit the states and Europe, and of course, be together and continue growing our fan community in the webcam world.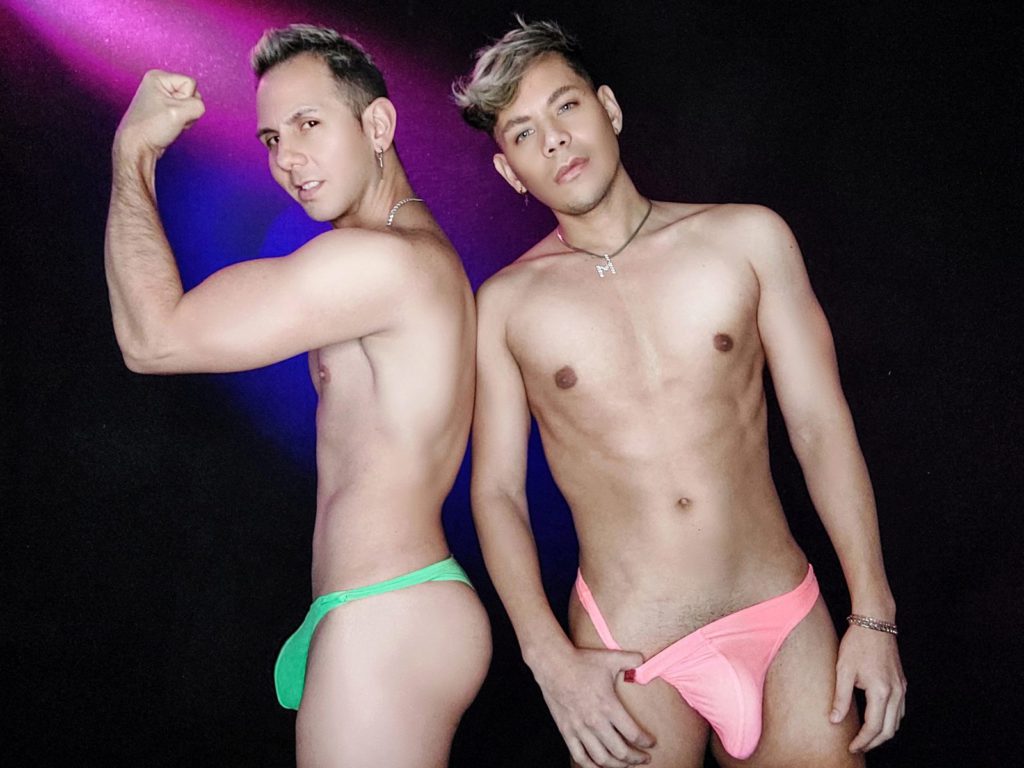 Craziest place you two have had sex?
In the car, in a crazy traffic jam that lasted forever hahaha!
How often do you have sex when you're not on camera?
Sometimes we have visits from friends that like us, and we fuck.
Favorite spot to cum on each other?
Miko: On Al´s mouth and then kiss him with my cum inside.
Al: Inside Miko´s ass and watch how he takes it out, then lick his hole.
Favorite fetishes?
Miko: You know, being a webcam model has helped me discover fetishes I did not know I had such as feet, tickles, and submission.
Al: As I have been with women before, my fetish is to imagine little Miko´s ass as a sweet wet pussy and always lick it and call it pussy.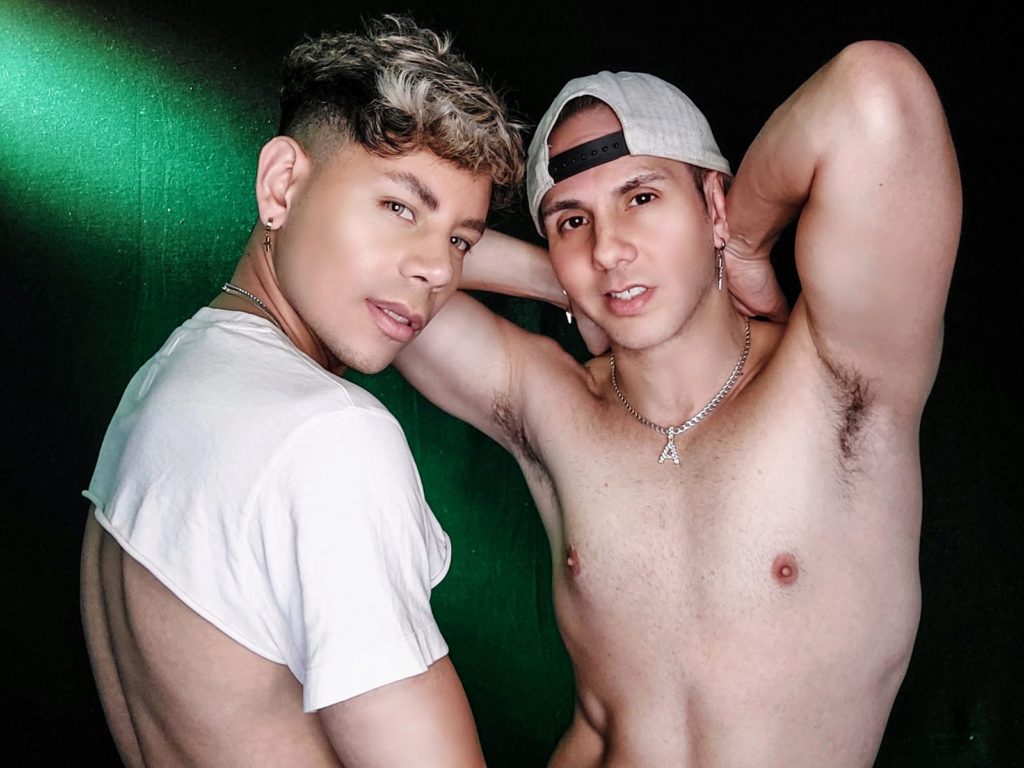 Favorite sex position?
Miko: Spread open legs facing Al (missionary position)
Al: Doggy style
Favorite role-play scenarios to act out?
Miko: I enjoy playing the student that behaves badly at school.
Al: Football player and teacher.
What's an unusual skill you both have?
Miko: I can have my cock hard for long periods of time and control when to cum.
Al: I can suck two dicks at the same time very well.
What country has the wildest customers?
That is a tough one! There are a lot of kinky people out there, but certainly, our favorites are from USA and England.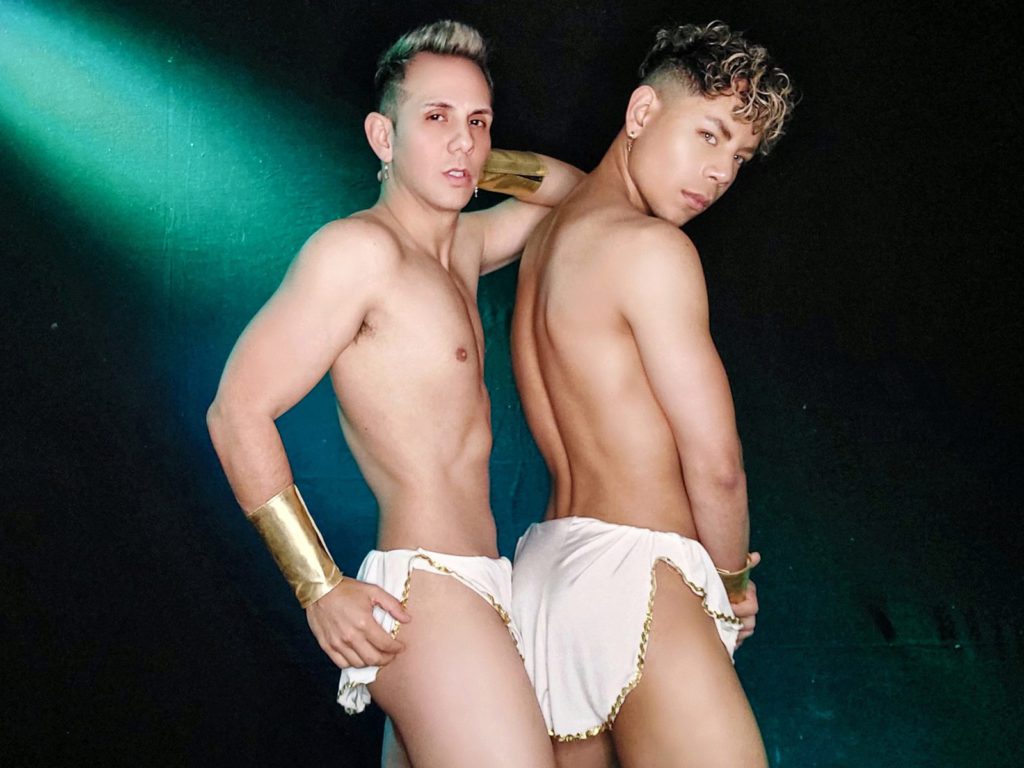 How would you compare yourselves from the time you started as cam models to where you are now?
Miko: I have learned a lot since I started, I´m now more confident and have better communication in English with people.
Al: I am a different person than when we started, sometimes I watched our first videos and I laugh because we were amateurs. Now I have more control over my scenes. I have learned better ways to show what we want people to see from us and we also got more creative!
Any shows planned for fall?
Yes! We have some sexy shows based on some fetish scenes. Some of the upcoming shows are Pizza Boy Delivering, Boring at the Living Room, Soccer Friends Taking a Shower, and Teacher and Student First Day at School.
What customer trait turns you on the most?
We love when we have a session cam2cam with them since we are able to see how they touch and enjoy themselves. We love dirty talk and when they cum in the show. Also, watching hot sperm is always a turn-on for us.
Best blowjob tips?
Start with your tongue, sucking it dry and slow at first, then change the rhythm. Look at him at his eyes while you have his whole dick in your mouth. And from time to time, let him know how good it feels to suck his hot cock.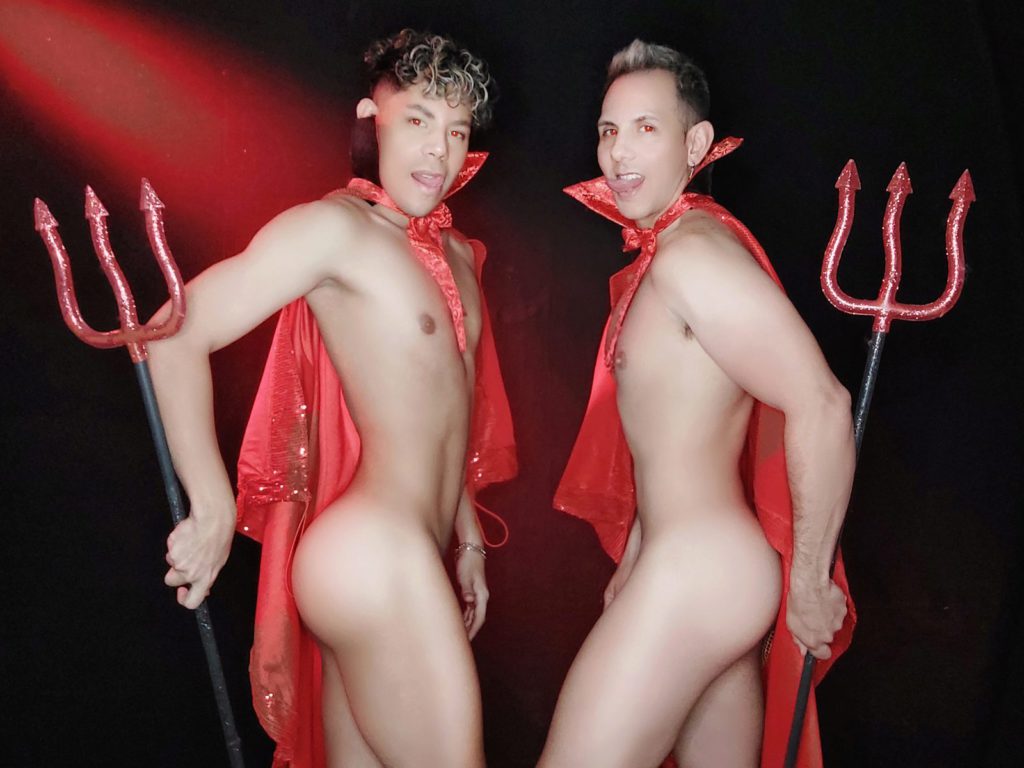 Who likes to give oral and receive oral?
Everybody!!! hehehe
Favorite toy?
Our 10 inch Dildo and our Lovense Vibrating toy.
When was the first time you felt successful?
When they took us to our first private- it was a ball show hahaha. So we just need to show our balls and play with them! So much fun!
Was it intimidating the first time you were on webcam?
Miko: Yes a little bit, because it was a new experience.
Al: Yes, at the beginning with the party chats, I couldn´t get my cock hard because I kept reading all the messages and always imagined there were all the people in front of me watching me and telling me what to do.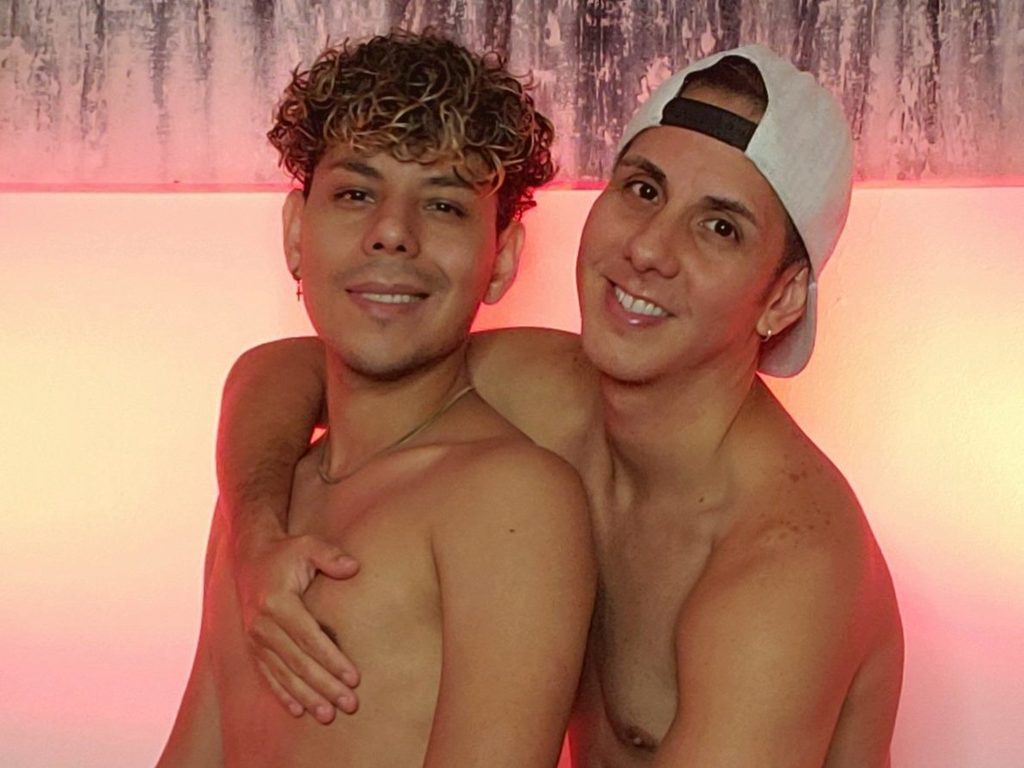 What do you wish someone would ask you in chat, but nobody does?
"Are you ready for a 50,000 tip?" hahaha!
Best way for a customer to break the ice with you?
Being polite and sexy.
What is your favorite length of show?
From 15 to 20 min.
Outfit that gets the most responses when you wear it on cam?
Briefs and jocks.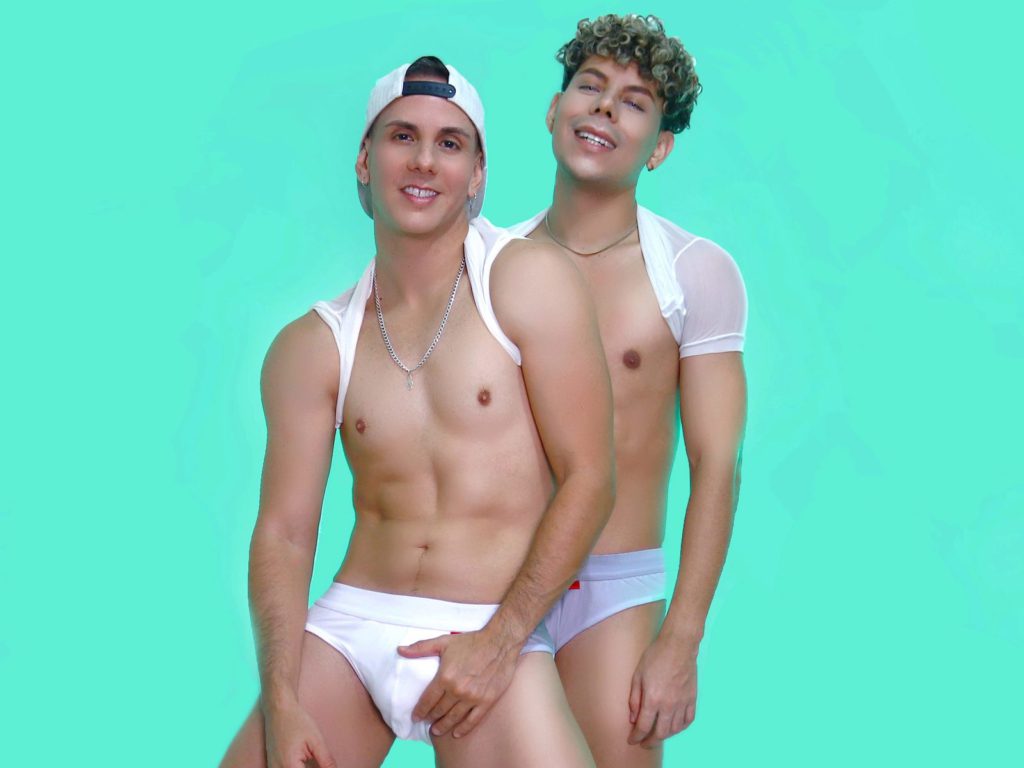 What's the next thing you plan to add to your room?
Shower shows and shows in bed.
What have you discovered about yourselves since becoming a cam superstar?
Miko: That I am not shy to show every part of my body and how I enjoy sex.
Al: I discovered that I am a very talented and creative person.
Can you recall the sexiest moment you've had while camming?
When we fucked for a guy that always describe how he was and every time we went private, we imagined we were fucking him. Also, the first time when we saw the cum live from one of our daddies.
What is the weirdest thing a customer has asked you to do?
To do a role-play from a movie scene where we stroke.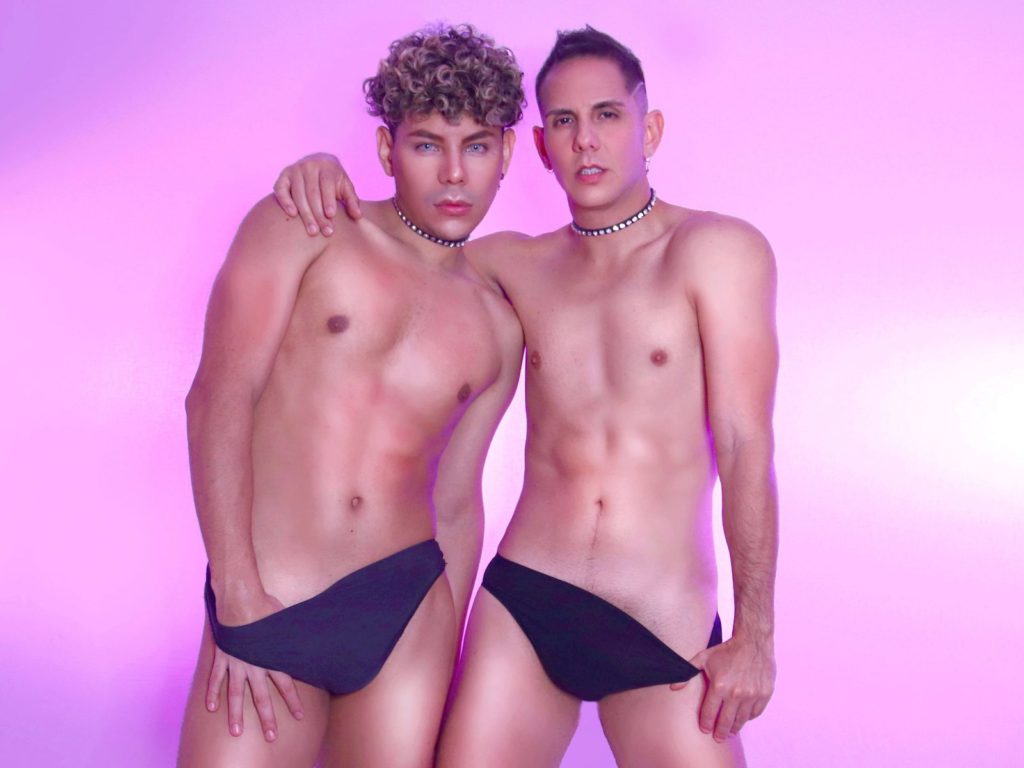 What tips would you suggest for someone else who wants to be a cam superstar?
Being confident of who you are and what you have to offer, don´t think just about the money but about connecting with your audience, always smile, know your angles in cam, be creative and enjoy what you do.
Who are your other favorite cam stars?
We follow a lot a Guy call Izzi- we think he knows his stuff hehe.
What were you like before camming?
We had sex for free! Hahaha, now every time we are going to have sex we think about how much this session would cost! hahaha!
How many languages do you speak? Which ones?
Two- English and Spanish.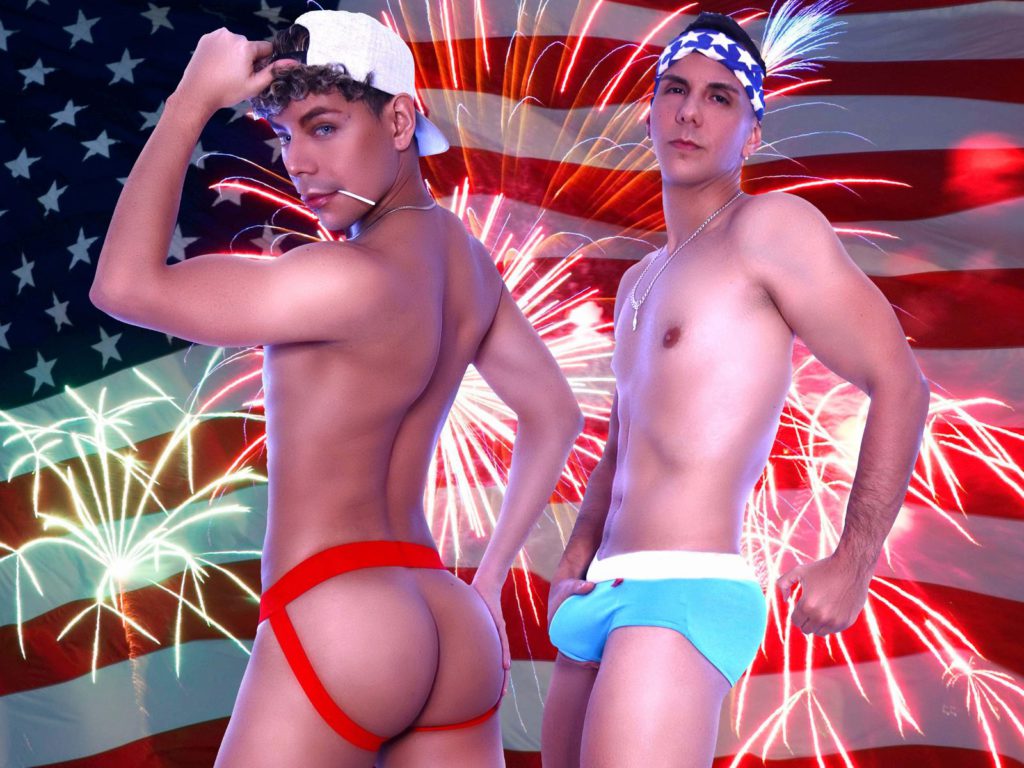 What are your goals for the rest of 2021?
Level up in our status and grow our community.
Physical feature you find the most attractive in another person?
Face and Legs
How do you stay positive when times get rough?
Thinking that rough times don´t last forever!
Say one sentence a customer must say to seduce you.
"Let´s go private."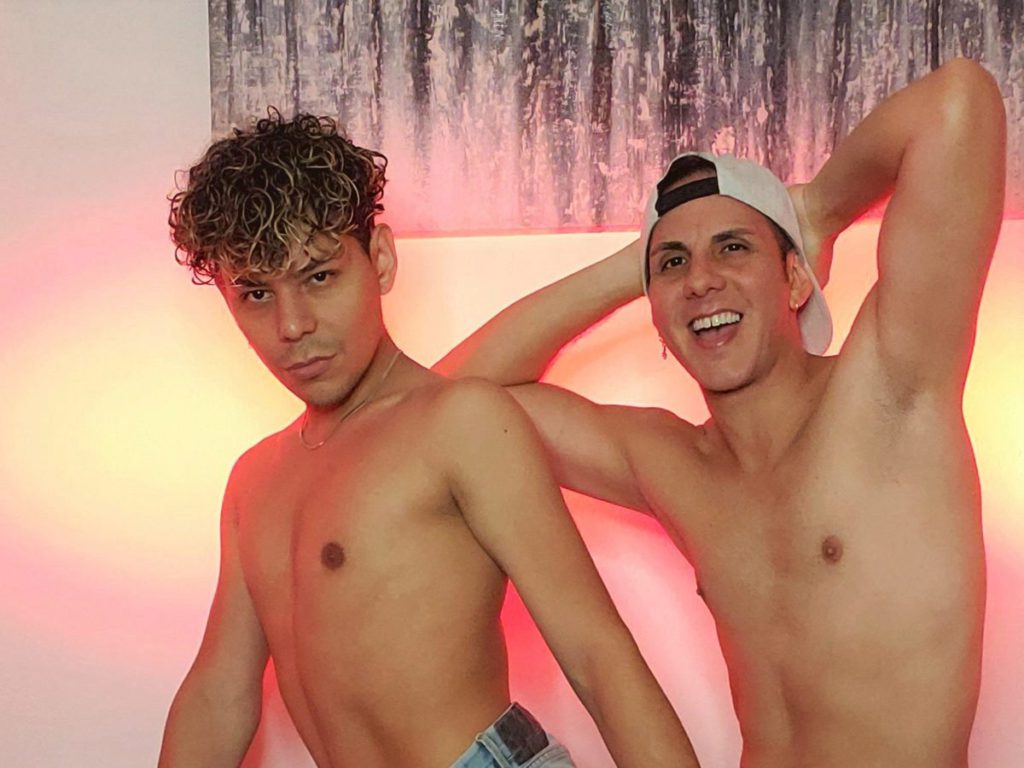 What are your tips for anyone who wants to be as beautiful as you are?
Eat healthy and practice sport or do exercise at least 4 days a week.
What is the best way to make you laugh?
Being funny just being yourself!
What is your ultimate sexual fantasy?
Gang Bang with 10 sexy men.
Have you ever gone nude on the beach?
Yes.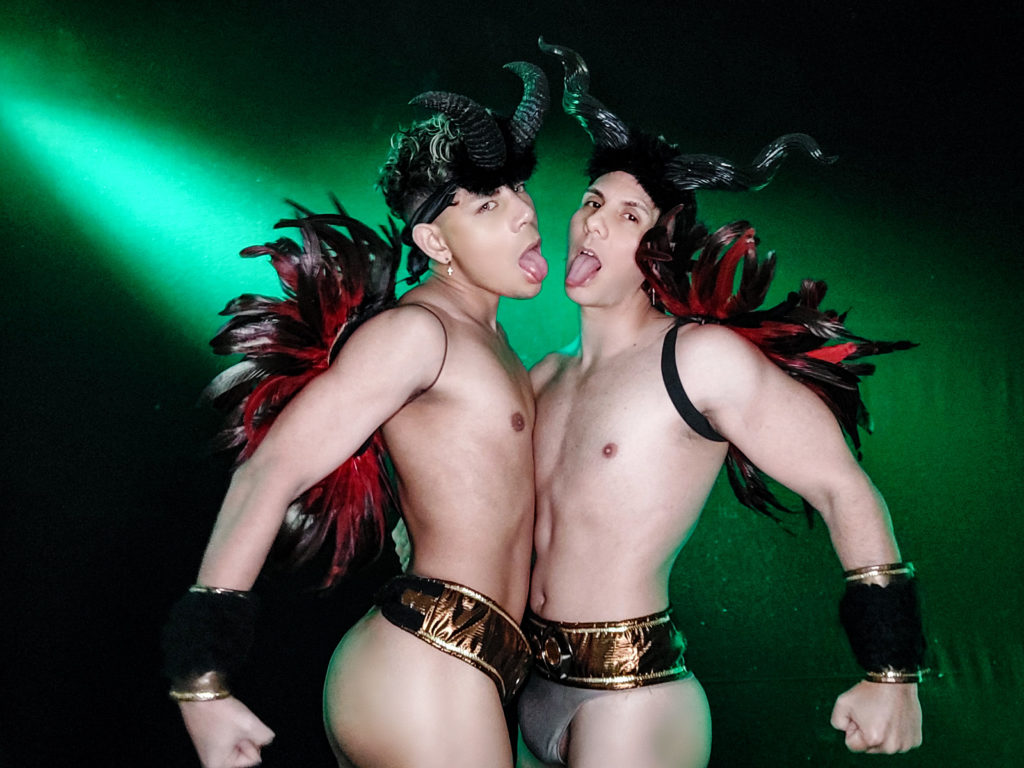 What is the highest number of orgasms you've had in one session?
Seven.
What is your sexiest feature?
Miko: Ass, dick, and face
Al: Biceps, Abs, and how I fuck
How did you lose your virginities?
Miko: with my step-cousin in his house.
Al: With a friend from work in his house. After he fucked me, he did not talk to me…sad story…hehe.
Ever masturbated in a public place?
Yes.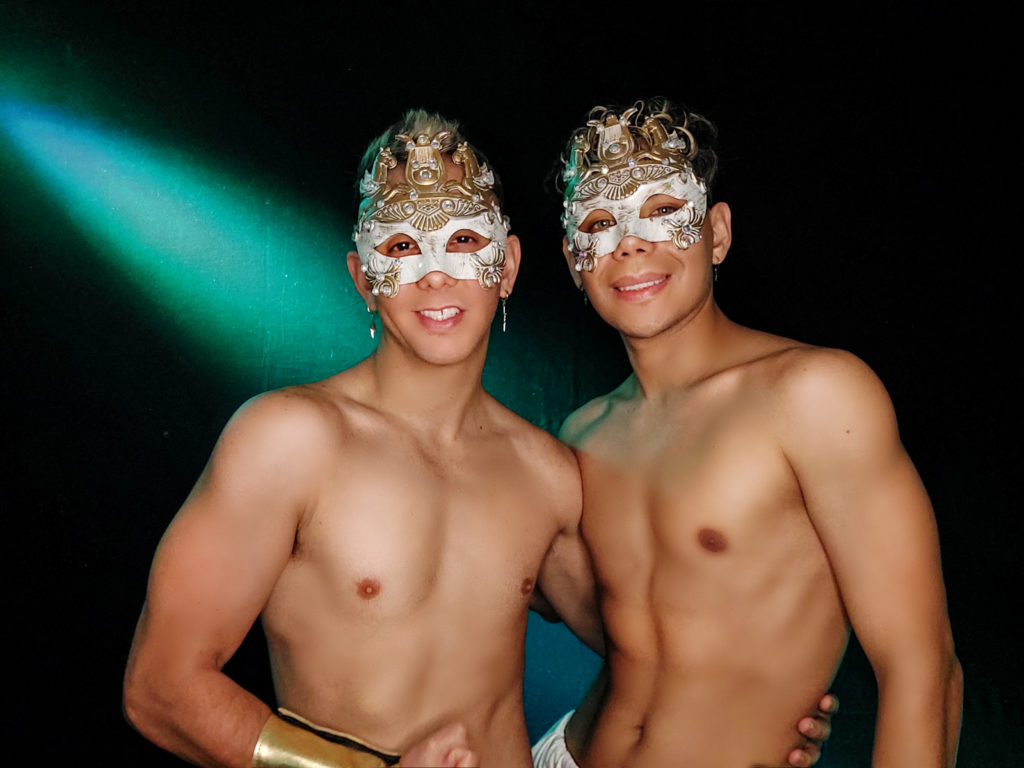 Have you ever tasted your own cum?
Yes
Best way to give you an orgasm?
Miko: Give me a good blowjob
Al: Be submissive if you are bottom. If you are top, be in control and strong.
Dick size preference?
Big and thick.
Spanking or hair pulling?
Both! haha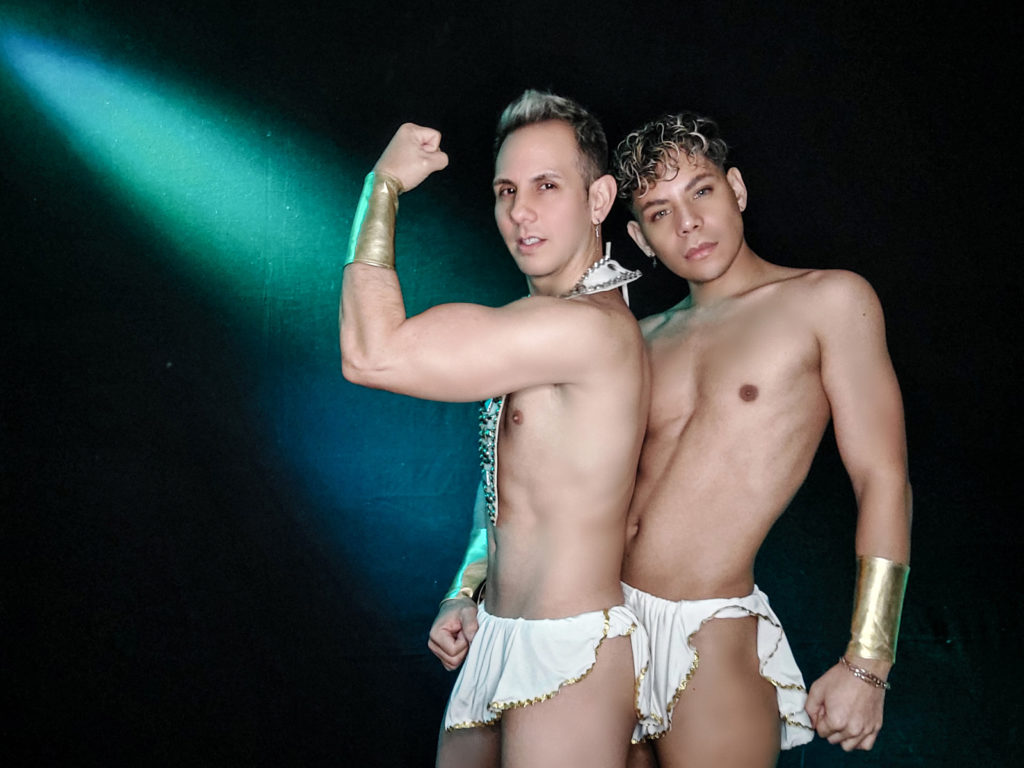 What's a hilarious hook-up story you've had?
Once we were in Cancun on vacation, went to a disco and hooked up with a sexy Mexican guy who went with us to our hotel room and we fucked all morning!
How many countries have you visited?
6 countries (Mexico, Panama, Trinidad & Tobago, Brasil, Perú & Venezuela)
Where do you want to go most on your next vacation?
Europe (Paris & Greece)
Best country to visit?
Mexico, Brasil & Perú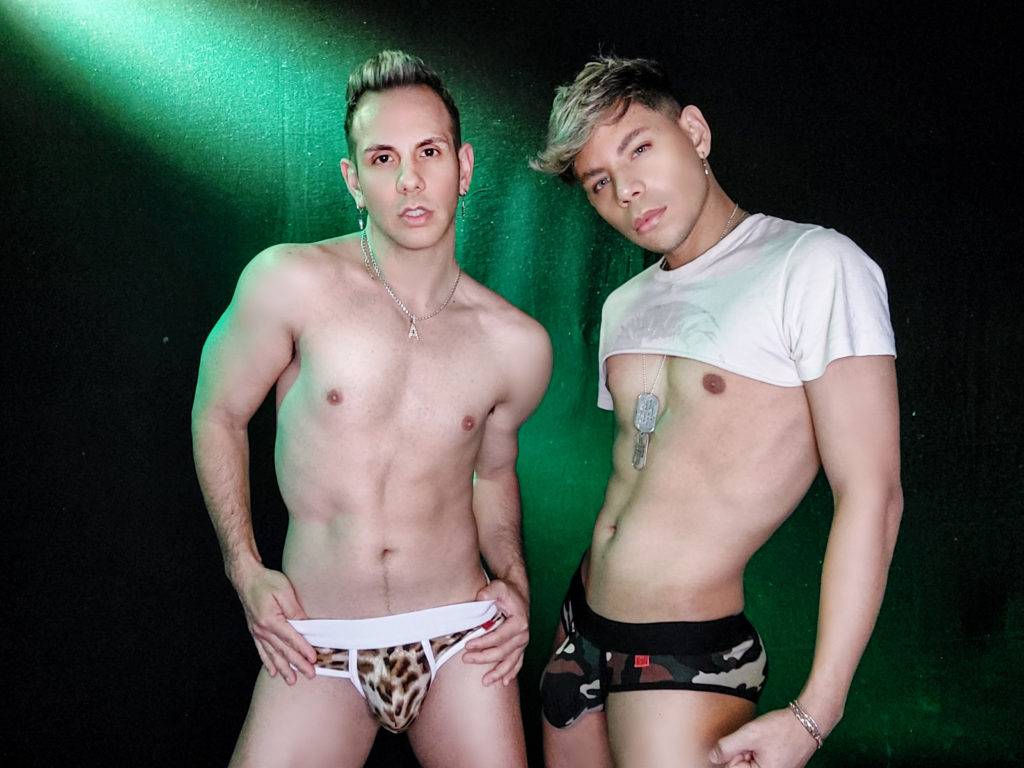 Do you follow a specific diet?
Yes- no sugar and a lot of vegetables and fruits.
How many days per week do you work out?
4 Days, sometimes 5.
Cardio or weights?
Both! They are very important
Favorite spot to be kissed?
Miko: In the ass.
Al: Lips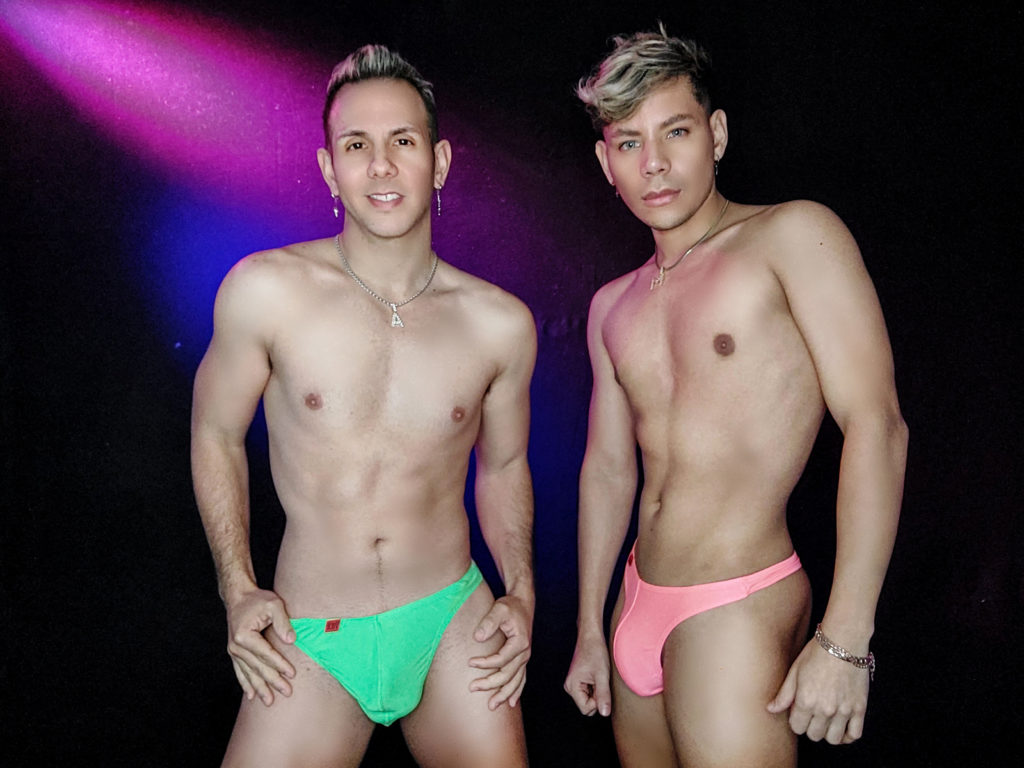 Favorite kind of underwear?
Miko: Jocks
Al: Brief
Favorite kind of porn to watch?
Miko: Big cock porn.
Al: Cumpilation cum in mouth or ass
Favorite ice cream flavor?
Miko: Cookies & Cream
Al: Chocolate, Strawberry and Vanilla
Favorite movie?
Avengers End Game, Matrix and Lucas (from Disney)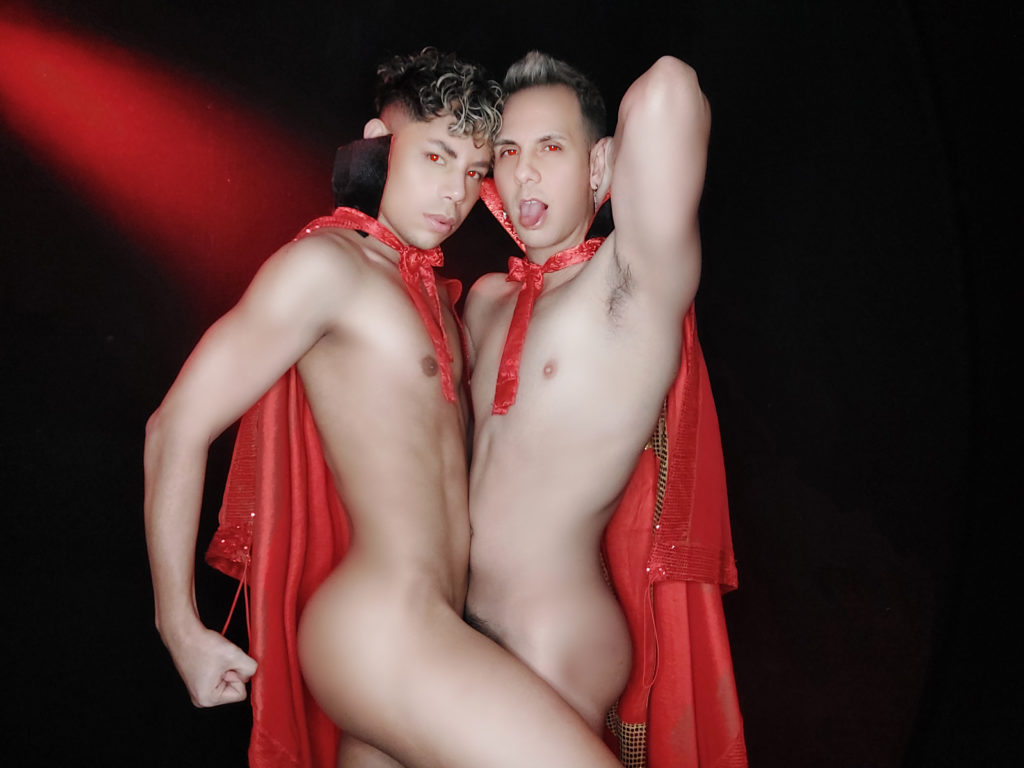 Favorite hobbies?
Miko: Sleeping
Al: Dancing and playing piano
Favorite alcoholic drink?
Piña colada
Favorite superhero?
Miko: Wonder Woman.
Al: He-man
Favorite quote?
"Everything happens for a reason."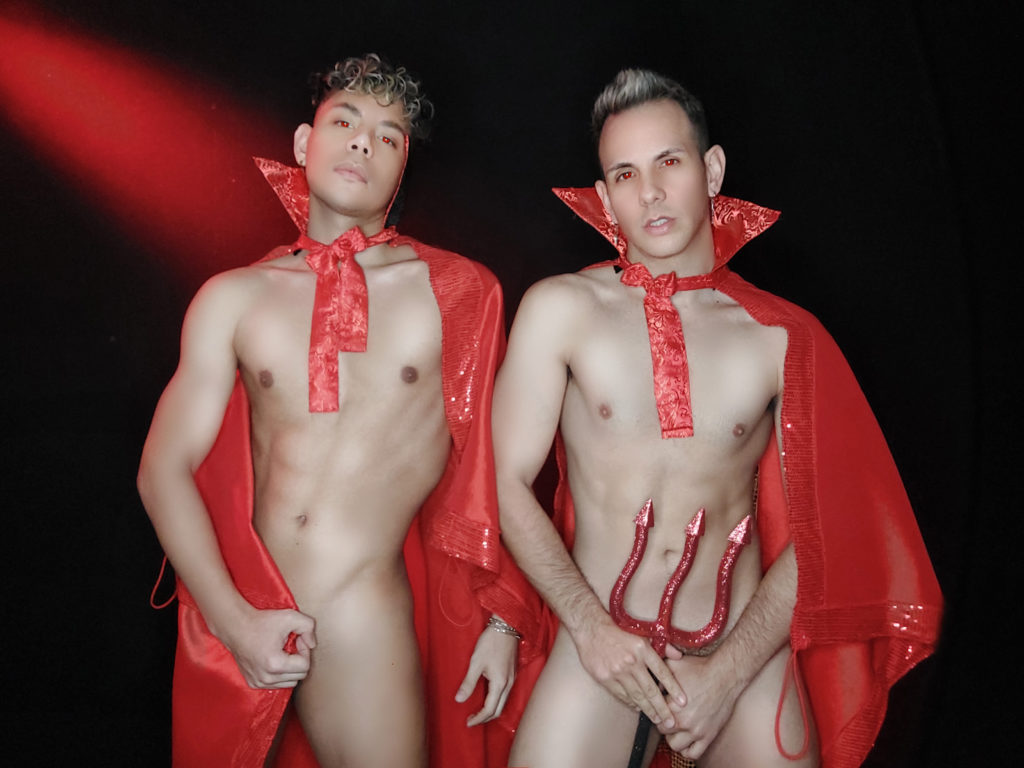 Favorite swear word?
Fuck
Favorite body part to work out?
Chest
Would you rather stay home and watch Netflix or go out to a club?
Netflix
Who is your celebrity crush?
Tom Holland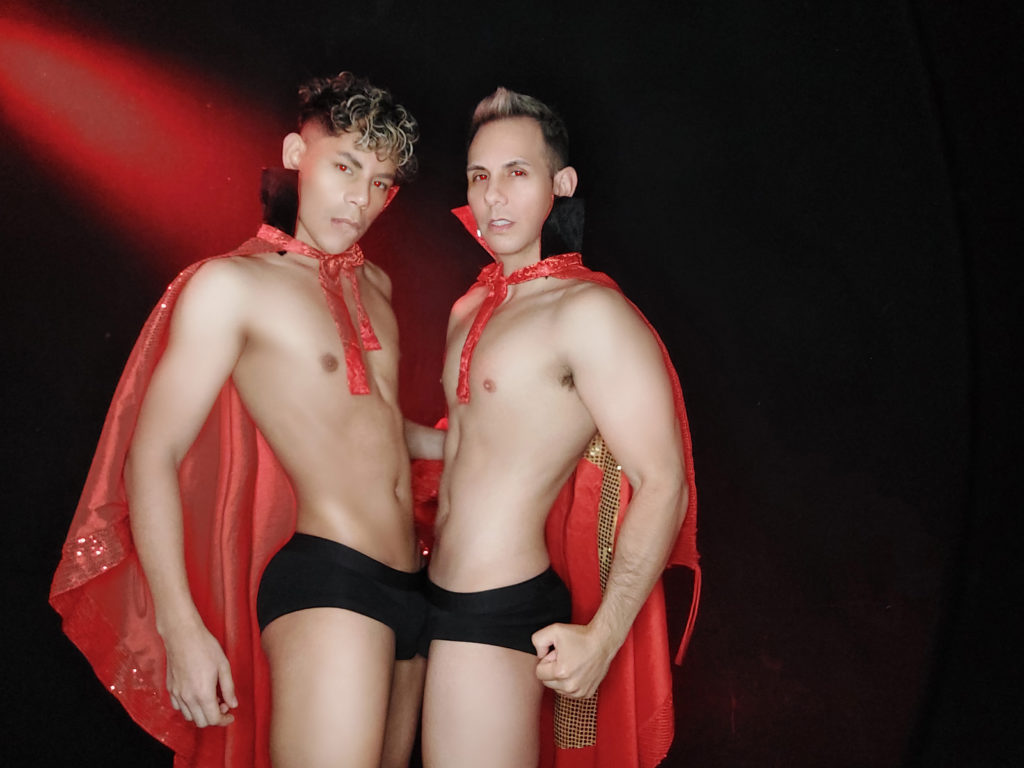 What does a perfect date look like to you?
In Paris somewhere near to the Eifel tower.
Best way to show affection?
A hug or just being there!
What contests do you have coming up?
Christmas and FOTY.
What TV show are you binging right now?
The Billion Dollar Code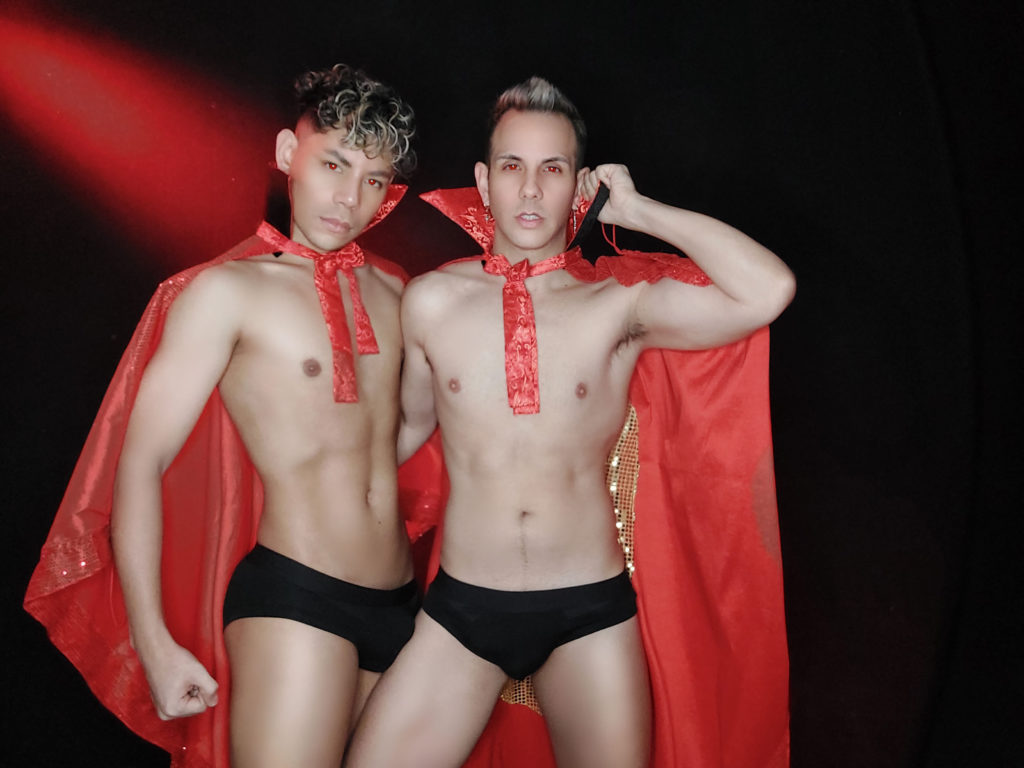 What is a surprising fact about you?
Miko: I don´t like strawberries.
Al: I am very flexible! With my body! hehe
Is there anything else you would like fans to know?
We want to thank you for all the support, we are so happy to meet new friends from all over! We invite you to visit us, we are very friendly guys, and we like to put a great sexy hot show together for you!
Get your private show with Al Fox and Miko Fortuni on OhMyButt.com!